We are Engineers Without Borders, Ole Miss.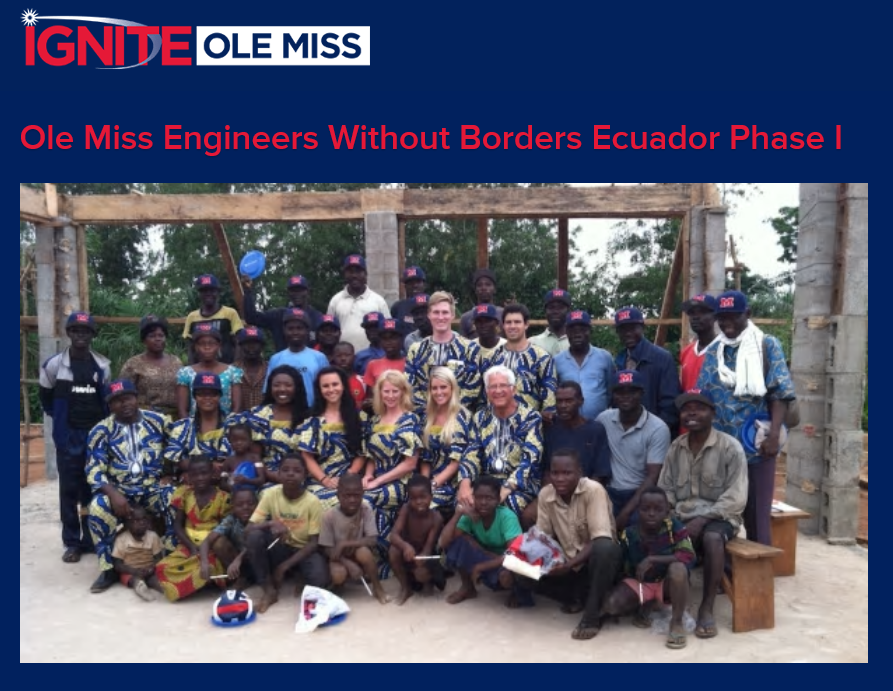 Starting December 18th 2017, we are raising funds with a goal of $20,000 to send members to our newly adopted community in Ecuador in spring 2018. To learn more or make a tax-deductible donation, click here.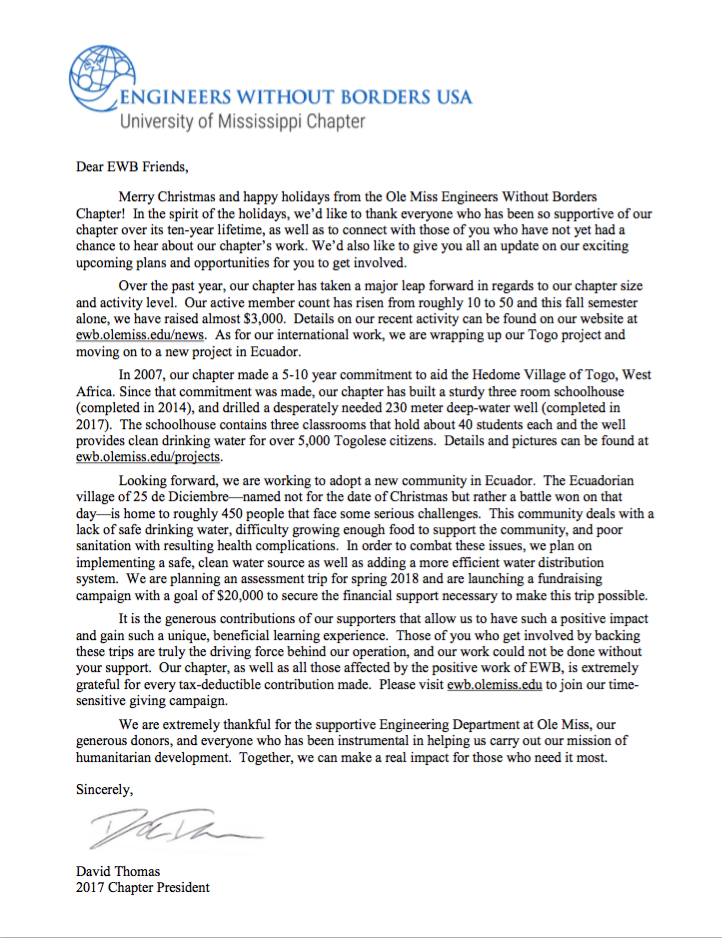 Our president, David Thomas, made his annual statement on our Chapter's progress throughout the year. Click here to read more about our accomplishments as well as an update on our future goals and projects to come.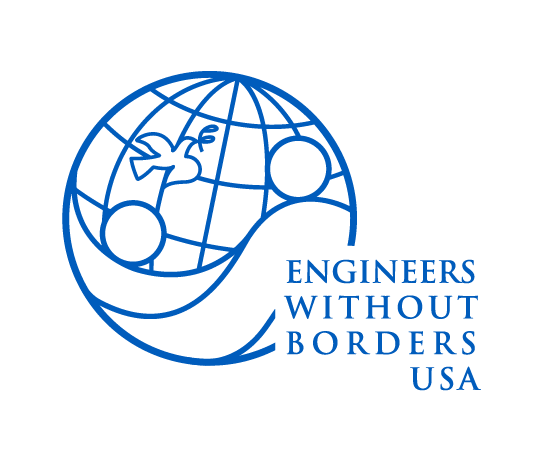 We are a student-run organization comprised of students and faculty from ALL MAJORS.
We encourage you to check out our work and get involved!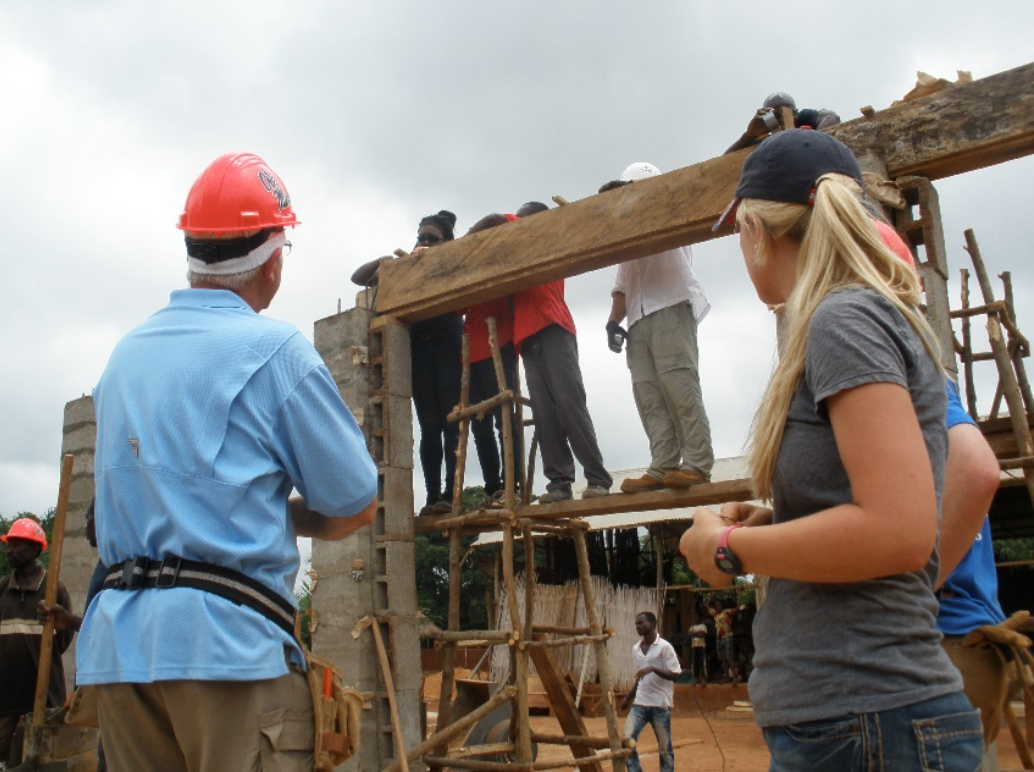 Our Mission Statement:
Engineers Without Borders – USA is an organization whose mission is to help the world through engineering projects and equip leaders to fix the world's most pressing infrastructure challenges.

Thanks for your interest!
Engineers Without Borders, USA – Ole Miss